Dan Newman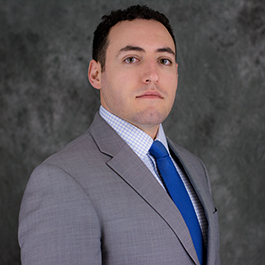 A lifelong traveler and storyteller, Dan is passionate about using the law to protect consumers and individuals from corporate misconduct.
Originally from New York State, Dan moved around the country and the world before finally landing in California. He began working for the Bohm Law Group in August 2016. Prior to arriving at BLG, Dan worked in Washington, DC as a congressional aide and as an attorney. Dan made the decision to jump from east to west coast in order to learn litigation skills from some of the best litigators in the country, and of course to live in beautiful California!
Dan attended Tulane University Law School, graduating in 2015. In law school, Dan excelled in any situation that placed him in a courtroom. Dan won numerous accolades in moot court, including Best Oralist at the Jessup International Law Competition, second best team at the Inter-American Court of Human Rights Competition, and a nomination to the Order of the Barristers.
Prior to law school, Dan spent three years living in Russia and Germany. He earned a master's degree in Environmental Management from the University of Kiel, in Germany, and won a Fulbright Scholarship to teach English at the University of Irkutsk, in eastern Russia. Dan graduated from Trinity College with a bachelor's degree in History. Dan is licensed to practice law in the states of California and Maryland.
ADMISSIONS
PROFESSIONAL ASSOCIATIONS
American Bar Association
State Bar of California
California Employment Lawyers Association (CELA)
Consumer Attorneys Association of Los Angeles (CAALA)
Consumer Attorneys of California (CAOC)
Capital City Trial Lawyers Association (CCTLA)
Consumer Attorneys of San Diego (CASD)
Sacramento County Bar Association (SCBA)
San Francisco Trial Lawyers Association (SFTLA)
SaveSave